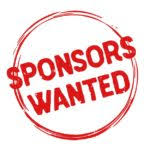 Southside eagles are please to announce that the 2021 Sponsorship drive has commenced, with excellent opportunities available to secure positions on both our Training shirts and our FQPL/NPL playing strip.
With over 1000 registered players we can offer your company huge exposure with a combined 5500+ database/social media reach, and all to the inner city Brisbane market.
Weather you wanted your logo on over 1300 training shirts worn by all our players, or if you wanted national exposure via our FQPL/NPL playing strip with games now being broadcast live across the globe via NPLTV.com we can help you grow your brand whatever your budget.
Contact vicepresident@southsideeagles.com for further information, or call 0418 828 906.