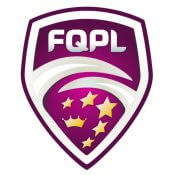 In 2018, Football Queensland introduced the much anticipated 2nd tier of state-wide Football league, the Football Queensland Premier League (FQPL).
The FQPL involves a new 14-team second tier competition to sit directly beneath the PlayStation® 4 National Premier Leagues (NPL) Queensland.
The competition will be the third highest league in Australia (after A-League and NPL) and will enable promotion and relegation between the state's top two tiers (NPL & FQPL).
The aim of the FQPL is to create a gateway into "Elite level" football for players with aspirations of professional & semi-professional careers from U13 and up.
Please visit the Football Queensland website for further information: 
Please download the Southside Eagles "Elite Level Player Expectations".